Thursday, August 15, 2019 - Feeling Lucky
I'm feeling a bit lucky this evening. I forgot to run the weedeater out of gas last fall. Fuel left over the winter in two cycle engines can gel, making the machine unstartable. Ours didn't. So I got to cut the grass weeds that had pretty well overgrown our row of lima beans.
After taking the weedeater back to the garage, I decided to look at our rows of kidney beans. Although a bit overgrown with weeds, there were lots of bean plants with bean pods just at the right point to be pulled.
Lucky again, or maybe just blessed.
I pulled the kidney bean plants and hauled them to the back porch where I stripped the seed pods off the plants. It was a pleasant afternoon with moderate temperatures and a nice breeze that made the work go quickly. The beans filled one and a half five gallon buckets. (Note: The blue bucket shown at right was completely filled before I started shelling.)
I began shelling the beans out of the pods this evening. After filling one of our drying trays with shelled beans, I realized that the shelling would have to be a multi-day task.
I'll can some of the beans, save some as dry beans, and freeze some for future plantings. After canning, some of the canned beans will get repurposed as refried beans. I've found that kidney beans make just as good refried beans as pinto beans do.
Other Stuff
I dried and ground another tray of paprika peppers yesterday. It added a little more to our paprika jar.
I also took out the last of our onions this morning. Dry weather and strong storms had browned their tops and toppled over many of them. If the onions store well, we should have more than enough to last over the winter.
Tuesday, August 13, 2019 - Hummingbirds
It's just about mid-August, and according to hummingbirds.net, "adult males start migrating south as early as mid-July, but the peak of southward migration for this species [Ruby-throated Hummingbirds] is late August and early September." The site also notes that hummingbirds put on a bit of weight in preparation for their fall migration. By mid-September, most of the hummingbirds we see are probably migrants from further north making their way south.
We've mixed our own hummingbird "nectar" for years, using a 4:1 water to sugar ratio. I have started gradually adjusting that ratio a little to help the birds bulk up for their trip, eventually going to a 3.5:1 ratio. We've been going through granulated sugar like crazy, but that will abruptly change in just a few weeks when the first of the local birds begin their fall migration.

A Good Rain
It had been a dry start here for the month of August, but that changed with a strong thunderstorm last night. Despite weather forecasts that consistently suggested little chance of rain, we received 1.2" of precipitation overnight. Obviously, I was able to skip my usual morning watering routine today.
Our Sun Devil lettuce bloom spikes blew over a bit in a storm last night. I'm not sure it will help, but I tied the spikes back up using an old broomstick and some soft cotton string.

Monday, August 12, 2019 - Swallowtails and Chicken Salad
I didn't intend to do a posting today until I read Mike Lunsford's enjoyable column in the Terre Haute Tribune-Star, Wet Spring Brings Swallowtail Summer. Like me, Mike is a retired teacher who apparently gets to write about what strikes his fancy. His informative piece tells a lot of details about swallowtails one doesn't often read. Our row of zinnias have lots of swallowtails visiting them each day.
It was rainy today, although we only got a tenth or so of an inch of precipitation. But being relieved of my daily watering duties, I turned instead to making some chicken salad. I followed our recipe, with one exception.
Possibly as a tribute to the great HBO series, The Newsroom, I added some chopped walnuts to the mix. In the premier episode of the series's last season, Maggie feeds Elliot some walnut-laced chicken salad. Sadly, Elliot is allergic to walnuts and Maggie has to do Elliot's television interview. Anyway, it was a fun episode.
I'm not allergic to walnuts, so I enjoyed a chicken salad sandwich for supper.

Sunday, August 11, 2019 - Lettuce for Seed
To most gardeners most of the time a lettuce plant bolting and going to seed isn't a good thing. To me this time around, our Sun Devil lettuce blooming is a thing of beauty. As my very old supply of Sun Devil seed has dwindled over the years, I've tried letting many heads of the lettuce go to seed without any success.
I purposely transplanted a Sun Devil plant at the very end of a narrow raised bed in early April. After the rest of the lettuce matured and was harvested, I left the Sun Devil in place. In time, it appeared the center of the head either rotted or was eaten out by a rabbit. But I still left the plant remains alone while onions and carrots replaced the rest of the previous lettuce area.
A week or so ago, I noticed that what was left of the Sun Devil plant had put up three new growth spikes. Today, I saw lovely yellow blooms on some of the spikes. With any luck, I'll be harvesting good Sun Devil seed in another month or so.

Cucumbers Again!

After killing off our original planting of Japanese Long Pickling cucumbers, I put in six transplants in mid-July that had remained on our back porch. I was thrilled today to see three or four good cucumbers on the vines. I resisted the urge to pick one of the cukes for a salad, leaving them to mature a seed crop. We fortunately have lots of pickles and sweet relish leftover from last season's cannings. But I'm secretly dreaming about a bowl of cucumber slices with ranch dressing as I write this posting.
The Japanese Long Pickling cucumber variety is one that we've worked for years to preserve. It requires trellising, something many gardeners don't want to mess with. But the variety is incredibly productive of long, straight cucumbers ideal for canning bread and butter pickles and making sweet pickle relish. The variety is also good for slicing cucumbers, although not quite as good as some other varieties.

Harvest
I spent part of my morning picking stuff and the afternoon processing the harvest. It was a day that reminded me of Crockett's "cornucopia month of the year" thing.
I mostly worked in our East Garden after watering our new planting of carrots. Once again, a cat had dug in the carrot rows. Grr.
I picked grape and regular tomatoes in the East Garden, along with some peppers. Our Red Pearl grape tomatoes are playing out with just a few unripe tomatoes left and no blooms visible on the plant. Our Honey Bunch grape tomatoes are still producing lots of fruit and also continuing to bloom.
Our regular tomato plants are still ripening lots of good fruit but lack any new blooms during our current hot, dry stretch of weather. Not wanting to can tomatoes tomorrow, both the regular and grape tomatoes will go either to my wife's co-workers or to our local food bank. We continue to enjoy the delicious grape tomatoes in our salads and large tomato slices on BLT sandwiches.
I froze the peppers from our East Garden along with some ERS peppers from our main garden. Missing from this freezing were any green or yellow peppers. There just weren't any green peppers on the plants, a sign the plants have quit blooming in the hot weather. I missed picking a couple of large yellow peppers, letting them get overripe and unfit for freezing. I like to have a mix of red, green, and yellow peppers when I freeze them just for their pretty appearance.

I really thought that our sweet corn for this season was going to be a total loss. Wet soil conditions, mechanical breakdowns, and some physical problems prevented us from planting our usual sh2 supersweet corn varieties. But I did get some other varieties transplanted into our East Garden before things went bad. Fighting some physical problems, I didn't do a very good job of keeping the weeds out of our corn patch, hindering pollination of the ears.
Our open pollinated Who Gets Kissed variety was a total flop. But our Silver Queen hybrid has surprised me as it has gradually ripened some ears every few days. Most of the ears have bare spots where pollination failed, but the flavor of the excellent old corn variety is wonderful. Today's picking cut off the cob yielded around a pint of cut corn. That corn didn't get frozen, however. It went into the fridge for supper tomorrow night.

Saturday, August 10, 2019 - More on Paprika
Following up a little bit on my posting on Thursday about paprika, the paprika ground then only filled a half pint jar about an inch deep. But the paprika had a rich aroma and a pleasingly red color.
I also failed to show a good photo of the paprika peppers growing on a plant. The peppers grow point up! From the looks of things on the plants, I'll be drying and grinding paprika again very soon.
Other Stuff
The seed I saved from our Earlirouge tomato plants germination tested at 90%! I'd killed the plants by mistakenly spraying them with a sprayer that still had some Roundup herbicide in it. I saved seed from the best tomatoes on the plants, hoping the herbicide hadn't effected the tomato seed. Apparently, I got lucky.
As I walked out to our East Garden plot that sits in a small, old farm field next to our property, I realized I'd not gotten shot yet this year of our row of zinnias from the side.
Walking into our East Garden plot from either the east or west, one walks past a grape tomato plant. I rarely get by the plants without sampling one or two of the small, delicious fruits.
Our Red Pearl open pollinated plant is currently looking a bit worn out. But the variety has once again produced our tastiest grape tomatoes. At the other end of our tomato/pepper row, a Honey Bunch grape tomato plant is thriving. It's tomatoes are good, but just not in the class of the Red Pearls. But the plant continues to produce large, grape tomatoes with very good flavor.
Returning to the house from the East Garden, I was struck by the narrow view of flowers in our herb bed by the shallow well, a geranium atop our non-functional cistern, and geraniums in a narrow raised bed. Such views make me thankful I took the time to add flowers to our vegetable garden plots.
Thursday, August 8, 2019 - Watering
Trying to keep crops watered has become my primary gardening activity each day of late. We did receive a quarter inch of rain on Tuesday, but that's been it for the month of August so far. That's not unusual, as we generally experience a mini-drought each year from mid-July through August.
With little chance of rain in the near future, I gathered up a half dozen buckets, filled them with water, and put them in the bed of our truck. I ended up making two trips, hauling about fifty gallons of water to the tomato and pepper plants in our East Garden. I also strung the hose from our rain barrel to our bed of Sugar Snap peas and carried water to our new seeding of carrots and our recently transplanted broccoli.
Paprika Peppers
After watering our tomatoes and bell peppers, I saw that our cages of Hungarian Spice Paprika Peppers were pretty much overgrown with grass. So I began cutting and pulling the weeds around the plants before thoroughly watering them.
My weeding efforts were immediately rewarded. With the grass gone, I could see lots of ripe red paprika peppers on the plants. While I lost three plants to weeds and whatever, the other five plants produced enough for me to try processing the peppers for ground paprika.
I saved seed from a few wrinkly peppers that were unfit for drying and some other large, good peppers that were without any imperfections. You have to remove the seed from the peppers anyway before drying them.
I carefully spaced the cut peppers on a couple of dehydrator trays. Then I thought to look up the proper temperature for drying peppers. Several sites suggested a range from 125° F to 145° F. I stayed in the middle and set our food dehydrator at 135° F, although I'll probably cut the temperature 10-15° towards the end of the drying to prevent burning the peppers.
It was a good thing I looked for the temperature. I also saw that most sites recommend blanching the peppers to kill off enzymes that can cause spoilage before dehydrating them. So even though I had my trays filled, I dumped the pepper pieces into boiling water for four or five minutes before returning them to their trays.
I haven't dried paprika since 2014, so I'm a little rusty on how to do it. Looking back, I used Hungarian (long, deep red peppers), Alma (round, red peppers), and Feher Ozon (fat, tapered, orangish peppers) at that time. While I got a lot of ground paprika from that drying, I was disappointed with the orangish color of it. I like my ground paprika to be red.
One can use a variety of mild to spicy peppers to make paprika that suits ones taste. I've used Earliest Red Sweet peppers in the past to add color to our paprika.
Other than a lot of watering, my one garden chore today was picking red bell peppers and saving seed from them. I'd let our Earliest Red Sweet peppers get fully ripe to a little soft and wrinkly.
To save the seed, I cut the peppers open and rubbed the seed off the core onto a paper plate where the seed will dry. I wasn't very aggressive about getting all the seeds out of every pepper. I'd guess that seeds that easily detach from the pepper are the ripest and most likely to be viable.

I canned six more quarts of whole tomatoes today. The tomato plants in our East Garden just don't produce as well as our Earlirouge plants usually do in the better soil of our main garden. But I killed our Earlirouges when they were filled with ripening tomatoes by using the wrong sprayer. Of course, since some of the plants in the East Garden are beefsteak tomato plants, we are getting some huge tomatoes, just not that many of them at once.
Our current dry weather has slowed tomato production. When I picked, watered, and sprayed the plants today, I saw very few blooms.
When I posted the photo of a lavender zinnia bloom yesterday, I wished I had taken a shot of the whole row of zinnias. When I got done with our tomatoes this morning, I remembered to take a shot of the nearly forty foot row of zinnias.
Our zinnias this year were grown entirely from saved seed. Some years, I buy a cheapie packet or two of zinnia seed off a seed rack to add a little genetic diversity to our saved seed.
Saving zinnia seed is easy. I'll leave it to a good article by Colleen Vanderlinden on The Spruce, How to Save Zinnia Seeds, to give you the nitty-gritty on saving zinnia seed.
Sunday, August 4, 2019 - Butternut Squash
I harvested butternut squash today, getting twenty-five good squash. I usually don't harvest butternuts until the fall because the vines and leaf canopy make it nearly impossible to get into the squash planting without crushing vines or stepping on the squash. With my spraying mistake that knocked down over two-thirds of the squash's leaf cover, cutting the squash was relatively easy. I say cutting, because I use lopping shears to cut the tough squash stems an inch or so above the squash. Snapping off the stem can lead to early rot of the squash.
Since we use around five to ten butternuts each year, mainly for mock butternut yams at Thanksgiving and Christmas, we'll be able to share squash with others. We may yet get another harvest of squash, as I left several still ripening on vines that survived the herbicide spray. I'm guessing, though, our final harvest won't be anything like the year we delivered a large grocery cart full of butternuts to our local food bank.
While cutting butternuts and training the vines back inward towards their hill, I noticed a couple of things. I was pleased to see a lot of new growth on some of the vines. Not so pleasing was the presence of lots of small squash bugs and squash bug eggs on plant leaves. Needless to say, the butternuts and our pumpkins got a serious spraying. While I use organic products such as Captain Jack's Deadbug Brew and Pyrethrin
early in the season, once I see squash bugs or their eggs, I resort to using liquid Sevin. Since the squash bug infestation was pretty severe, I may spray again in a couple of days with Captain Jack's. It seems to mess with the squash bug eggs, something Sevin doesn't do.
I enjoy growing a large hill of butternuts each year, but folks with space limitations can still grow butternut varieties that take up far less space. Carolyn Csanyi's Bush Types of Butternut Squash from the San Francisco Chronicle gives some good advice on growing bush butternuts. Not surprisingly, she gives special attention to Burpee's Butterbush, a highly rated variety.
Required Disclosure Statement
Some of our text links go to the sites of our Senior Gardening Advertisers. Clicking through one of our ads or text links and making a purchase will produce a small commission for us from the sale.
Tomatoes
While I got a nice picking of both regular and grape tomatoes today, there's something going on with some of our plants. We have lots of browned leaves that could be due to a tomato disease or just dry weather. After picking, I sprayed the tomatoes with a mix of Neem Oil, Pyrethrin, and Serenade. I'm not sure if the pyrethrin will mess with the Serenade, though. To be sure, I plan to come back with a spray of Fungonil in a couple of days.
To give an idea of quantities of tomatoes picked, the galvanized buckets shown above are twelve and eight quart.
Lovely
Coming back to the house early this evening after grabbing a shot of our pumpkin vines, I spotted a lovely zinnia bloom in our row of zinnias edging our East Garden plot.
I thought it might be a lovely way to wind up this posting.
The bucket of tomatoes I picked on Thursday canned out to five quarts. The lack of quantity made me again mourn my mistake that killed our Earlirouge tomatoes which typically overwhelm us with their volume of production. But the tomatoes in our East Garden went in about two weeks later than the Earlirouges and may yet produce big harvests of tomatoes.
I scrounged through our weedy rows of Silver Queen sweet corn today and found a few ripe ears. The corn wasn't pretty and had lots of bare spots on the cobs. While not what you'd want for roasting ears, it was certainly usable for cut corn.
I tasted a little of the cut corn after blanching. It tasted like, well, Silver Queen, one of the old hybrids still around today due to its excellent flavor.
I froze about a pint of sweet corn, dividing it between two pint bags. With just Annie and I home now, each bag will make about a serving each for us.
My planting of fall carrots hadn't germinated all that well, but was good enough to go with...until today. I found that one of our cats was using the area as a litter box, clearly leaving evidence behind that it was a cat that did the digging. To make matters worse, the cat dug in two spots in the double row of carrots where we'd had our best germination.
Rather than start over again, I cleaned up the damage the best I could, saving the existing carrots that had germinated. Since we're getting towards the end of fall planting time, I selected the shortest season carrot I had seed for, Mokum, and seeded the bare spots in the rows. I'll need to water this planting regularly, possibly more than once a day, to get good germination through a predicted dry period.
On the brighter side, the Slick Pik yellow squash and Sugar Cube cantaloupe seeds I planted on Monday have germinated. I'd wondered about putting only three seeds in each hill, but three plants from each. There's plenty of time for the squash to produce a nice crop, but I'll have to be lucky to get any cantaloupe with the amount of growing season we have left.

I used sterile potting mix to fill the top inch or so of the squash and melon plantings. That has resulted in no weeds emerging in the newly planted hills. I also mulched right up to the trough I made around each hill to hold back weeds and hold in soil moisture.
Fall Lettuce
I seeded three deep sixpack inserts yesterday to fall lettuce. I started some Sun Devil and Crispino head lettuce, Coastal Star, Jericho, Better Devil, and Majestic Red romaines, and some Nancy butterhead.
I may start more fall lettuce in a few weeks. It sort of depends on if I have the time and remember to do it, and also if I think we might have a late first frost. One can extend ones growing season with lettuce using a cold frame, floating row covers, or whatever you have to cover the plants on frosty nights.

Thursday, August 1, 2019 - "August is the Cornucopia Month of the Year"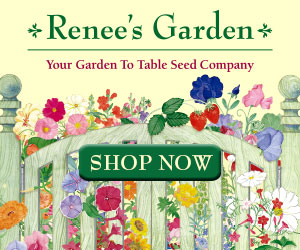 Near the beginning of each month, I read the introduction for the month from the late James Underwood Crockett's book, Crockett's Victory Garden. Then I skim through the entries for the month, usually finding a few gems of gardening advice.
Crockett's August introduction begins, "It's a beautiful, lush month in the garden." He goes on to write about all the flowers coming into full bloom in the Victory Garden during the month. As much as I enjoy the fresh produce from our garden plots, I almost equally enjoy the beautiful display of blooms the few flower varieties we grow supply.
A second gem in the intro is well worth remembering. "As I see it, there's no reason to grow a vegetable garden unless the vegetables are harvested when they're young and tender, long before they reach the age at which they're usually sold in supermarkets. August is the cornucopia month of the year, so picking those young vegetables means a daily trip through the garden, basket in hand."
Carrots, green beans, and cucumbers come to mind when I think of vegetables that are better picked young. Of course, it's a matter of taste. My wife perfers green beans with fairly mature beans in the pods. At the other extreme, a friend during my farming years liked his corn on the cob what I'd call immature. He preferred the corn kernels to still have points on them where the silks had once connected!
Click on images to open larger view in new tab or window.
Hover mouse over images to reveal labeling.
While Crockett knew and wrote about lots of flower varieties with which I have no experience, we have a few favorites we like to use. Geraniums at the corners of our raised beds always make a lovely show of blooms (as long as I pick off dead blooms and leaves). We also make extensive use of vinca, snapdragons, petunias, and marigolds along the edges of our raised beds.
Success at Last
I've tried for several years without any success to let Sun Devil lettuce plants go to seed. I've forgone eating lovely heads of lettuce, only to see the plants die and rot.
With my supply of some very old (2005) seed running really low, I left a damaged Sun Devil plant in place at the end of a narrow bed. I'd planted the variety in that spot specifically for seed saving. The lettuce head appeared to have been eaten out by rabbits, but I left it in place anyway.
A week or so ago, I noticed it had put up three shoots of leaves. When taking the shot at left of flowers in the bed yesterday, I realized that the Sun Devil was actually going to seed.
My affinity for this variety is that it produces good, sweet heads of lettuce. It is also slow to bolt, great for harvests but lousy for seed saving.
I had originally thought the variety was plant patented (PVP), but later found that the developer had never finalized the plant patent. So...I could save and share seed from the variety...if I could only get the plants to go to seed.
After my disastrous mistake last month with a sprayer filled with Roundup herbicide, I may come out okay. I had topped off a sprayer with what I thought was a biological in it, only to find that it was our Roundup sprayer. I killed the six Earlirouge tomato plants in our main garden and all of our Japanese Long Pickling cucumber plants.
Since the tomatoes had begun to show some red coloring, I picked two dozen of the best looking ones and let them ripen on our drying/curing table in the garage. The tomatoes might not have been safe for eating, but I saved a ton of seed from them. I started a germination test with a sample of the saved seed yesterday.
As to the cucumbers, the plants were well and truly dead. I didn't save any cucumbers or seed from them. But I did have six extra Japanese Long Pickling plants that had managed to survive my abuse since their siblings went into the ground. Those six plants now appear to be thriving, putting on blooms.
Not so fortunate was our hill of butternut squash in our East Garden that also got sprayed. Not all the plants there have died, but they've quit blooming.
Today's Haul
I picked grape and regular tomatoes and a few ears of corn this morning. Our Red Pearl plant is filled with ripening grape tomatoes while our Honey Bunch plant has less but slightly bigger fruit. All those grape tomatoes came from just two plants!
I plan to freeze the Silver Queen sweet corn. The regular tomatoes will get canned. And since there's no way I can eat a gallon of grape tomatoes, they will go to our local food bank.
Another Gem
Getting back to gems, an online gardening friend from Kentucky wound up an email to me this week with the following testimony: "I like to plan ahead, although most of the time my plans don't pan out. The one plan that I have though, WILL, and that plan is to see my redeemer Jesus, face to face at the end of my life!" His statement brought to mind the old hymn, When We All Get To Heaven.
| | | | | |
| --- | --- | --- | --- | --- |
| | | Required Disclosure Statement: Botanical Interests, Burpee, and True Leaf Market are some of our Senior Gardening affiliate advertisers. Clicking through one of our ads or text links and making a purchase will produce a small commission for us from the sale. We're also a consumer member of the Fedco Seeds Cooperative. | | |